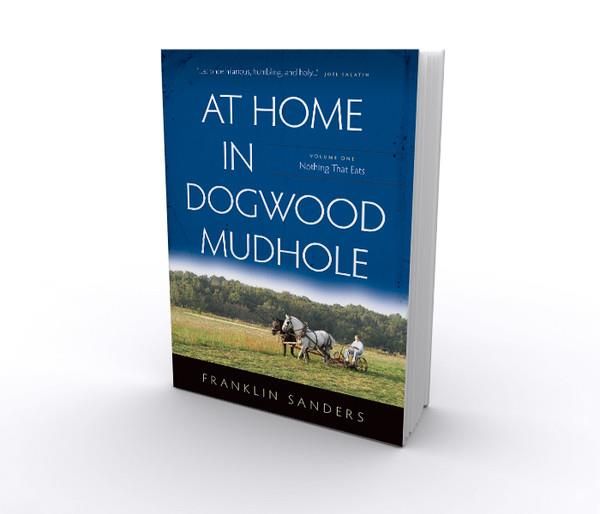 This is a review for Franklin Sanders from At Home in Dogwood Mudhole, his book is split into 3 volumes. They are composed of newsletters written as a personal letter to his Moneychangers newsletter readers spanning 17 years of his life.
Franklin's story focuses on his family and faith as they try to return to a simpler way of life by farming. They end up with more animals than they ever planned on as well as their children moving back home. They come with their spouses and then the grandchildren start popping up.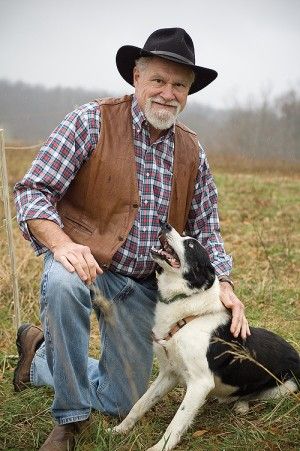 Franklin writes in a great storytelling manner that makes you feel like you are right there with his family. You are welcomed into his home and introduced to his family. The beginning of the book is a bit slow, as it goes into detail about preparing for Y2K. I don't remember being overly concerned with it since I was a teenager then so I didn't really relate to this section.
The book voices his opinions about the Civil war and the whole family is into historical reenactment. Something that I'm not into, perhaps my son would enjoy reading this book as well.
I like reading about their dog Jack, and how Franklin's relationship with him develops over the years as a $30 dog to $1000 dog and so on. He's not a dog person but in the end the dogs teach him about love that he never appreciated from them in the beginning.
Because this is a set of newsletters, the story seems a bit disjointed, it made for an interesting read, I think it was setting the background info for the next two volumes which I think will be more interesting.
I'd personally love to start a farm, we always say that our next house after this one will be away in the boonies, not sure how our kids would feel about it though. I've only taken one step and that is we started a garden this year. Baby steps for me.
Our children have so many options when it comes to technology now that it's difficult to stay away from electronics, like our phone, tablet, computer, or video games. I'd love to get a break from those things but don't think I could survive very long being that disconnected.
This story is great for those with a family that would like to know more about farming or just getting back to the basics in life.
This book is available as a paperback for $22.95 or $16.95 as a Kindle, ePUB or PDF file. There are sample chapters available for preview for this volume, Nothing That Eats and volume 2: Best Thing We Ever Did.